To save on the wear and tear of our roads our By-Laws have been amended that a permit and permit fee is required to use a waste hauler other than that approved by the Board.
According to LLPA bylaws "A permit is required for weekly trash hauling by a company other than the  Board approved waste hauler.    This fee will be adjusted annually by the Board to take effect January 1 of each calendar year.  Fees collected will be directed to the road funds."
Our currently approved waste hauler is American Waste. Pat Cline 943-8088 is our American Waste Contact. Please mention you are an LLPA member when calling him.
American Waste, has tall recycle containers (with lid) available to replace your small bins for no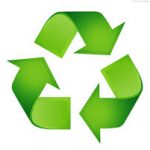 additional charge.  All your recyclables can go into one container and  it is easier for the driver to pick up with his mechanical arm.